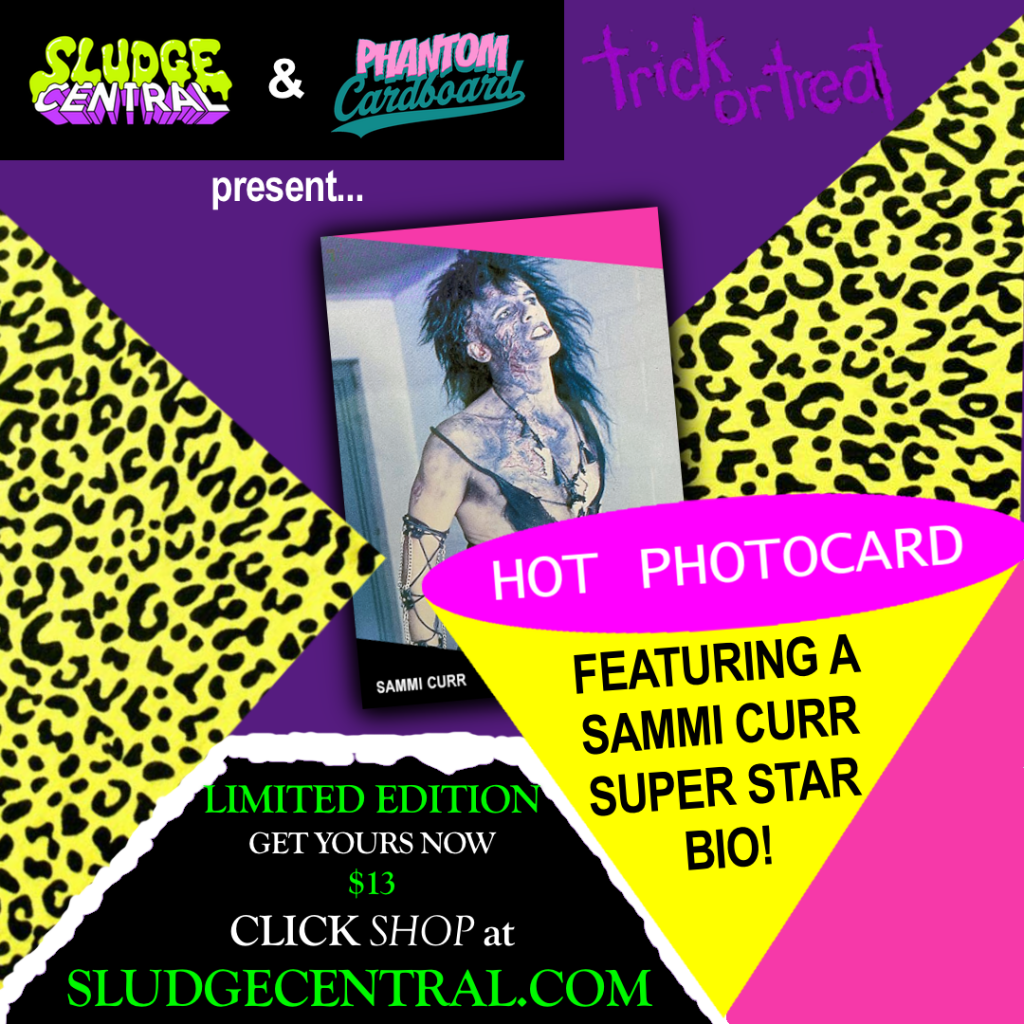 ON SALE NOW!
Click SHOP in the menu on the right to get yours!
This year, for my annual Halloween Sammi Curr release, I was inspired by the 1991 Pro Set SuperStars Musicards that I used to collect. This lead me to collaborate with Phantom Cardboard to bring a Sammi Curr Musicard to life. An extremely limited run of 25 cards is on sale now for $13 dollars each, including shipping and a hard plastic card holder.
Availability is for U.S customers only since shipping to outside the U.S will cost double and even triple the price of the card. You will receive this in a strong bubble envelope. Please note that each card has slight imperfections that occurred in the printing process, so if you plan on getting it professionally graded keep that in mind. This card is priced reasonably taking that aspect into consideration. My annual Sammi Curr release takes a lot of time, effort, and money from myself and whomever I collaborate with so it's not devised to make a profit. Good luck and Happy Halloween!