It's been almost 25 years since Elisabeth Shue played Ali "give me back my radio" Mills, Danny Larusso's love interest in The Karate Kid, so it's about damn time she made some headlines again. This time, instead of playing the girlfriend of an Italian Jersey boy who learned how to wax on and off, she was actually instrumental in New Jersey losing a bunch of cash. For NJ to lose more money than it already has seems impossible.
Gracie, a film about a Jersey girl who wanted to play competitive soccer, did not make enough revenue to turn a profit. Almost 4 years ago, NJ's Economic Development Authority wrote off a $2 million dollar loan to the film's producers to pay the tab for Jerseyites Andrew Shue (a co-writer on the film) and his sister Elisabeth to star in Gracie. The loan was granted by state lawmakers in hopes of boosting movie production in New Jersey. The filmmakers also have to pay back the film's lead financial backers Goldman Sachs, who shelled out $7 million dollars to make the film.
NJ.com's story about the $2 million dollar loss, garnered numerous comments that ranged from infuriated people who criticized the state's lack of fiscal responsibility to others who had the idea of re-shooting the film with gratuitous frontal nudity and sex scenes and then re-releasing it. Oh you wacky Jersey folks! There may be a lack of moolah here, but there's never a shortage of PORN!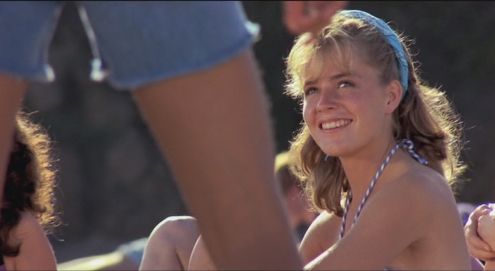 Regardless of NJ being "in the hole," Elisabeth Shue could probably afford to send me a kickback from her residual check because I keep her entire filmography in rotation. Just the other day I checked my brain at my front door and popped Hollow Man into the antique "DVD player." Let's talk about that one scene where Josh Brolin is about to get his bang on with her. We would've had a nice fleeting ass cheek shot, but her granny thong is in the way. That was the most ginormous whale tale in the history of the existence of the term "whale tale."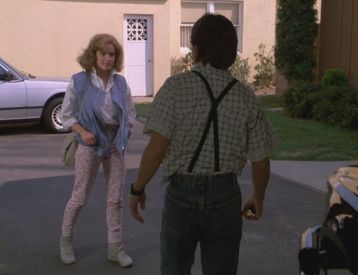 Even though Shue is no spring chicken, she's still a hot and seasoned actress who has starred in a bunch of other films close to my heart. You are all beasts for condemning her turn as Jennifer Parker in Back To The Future II and III. Leave her alone, she was in a catch 22 situation! She had to fill the "shues" of Claudia Wells who had a sexy appealing sex appeal. And no…that wasn't a typo. Wells was not only sexy, but supportive as her character Jennifer rooted Marty on: "You're good Marty, you're really good!" I love that kind of encouragement, especially when she's being "encouraging" in the back of my black Toyota 4×4 down at the lake.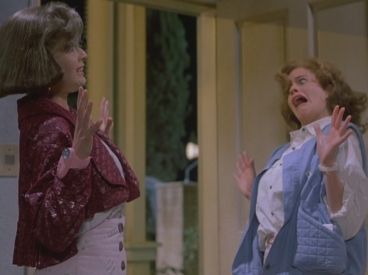 For all her years of service to horny men out there, The Sexy Armpit gives Elisabeth a bye this time. Perhaps we could all demand that her brother Andrew refund the money to the state via his windfall that came through after Melrose Place made it to DVD?