Bubba Shelby made me an offer I couldn't refuse. He proposed a trade, I accepted. He got a few action figures, and I got THIS: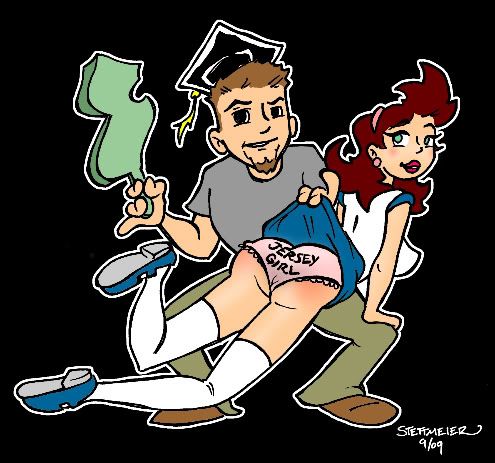 For those who enjoy critiquing art, this brilliant piece depicts me spanking a cute little Jersey girl (and we know that thanks to her panties) with a New Jersey shaped paddle. Having a custom piece of art created for me is infinitely cooler than owning a few action figures that would probably have collected dust otherwise. Eric Stettmeier aka Bubba Shelby used the idea that I had and completely took it to the next level of hilarity. If I had a mantle I would hang it above it and look at it fondly. Since I am unfortunately sans mantle, it'll find its way into a frame and onto one of my walls where it will be appreciated by all who pass. Take a look at more of Bubba Shelby's art here at his website, and don't hesitate to contact him if you need to commission a piece like this for YOUR site!
For those of you who are unaware, Eric also runs one of the most awesome toy blogs: Toyriffic. It's been a daily click for me for a couple of years now, so head over there for posts about action figures, Hot Wheels, Legos, and more.