"C'mon, this is Hackensack, New Jersey, no scout comes here you understand that? A train's going through the outfield right now…" – Spike Nolan, Brewster's Millions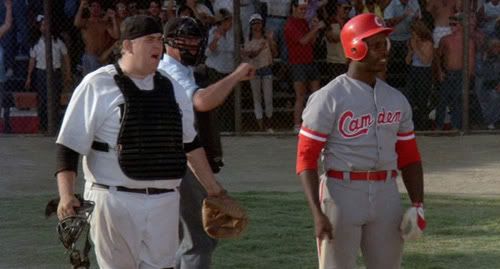 It's only a matter of days before pitchers and catchers will be reporting to spring training. To get you geared up for baseball season, today's entry features 1985's Brewster's Millions starring Richard Pryor. If you are a baseball fan and you haven't seen this, it's worth adding to your Netflix queue. The film is actually based on George Barr McCutcheon's 1902 novel which spawned several movies, but this incarnation is the most well known. In addition to it's baseball backdrop, New Jersey also plays a  significant role in the film.
We first see Brewster (Pryor) as the pitcher on the minor league Hackensack Bulls. At first the film is reminiscent of 2000's The Replacements, and it's possible that this low rent, rag tag baseball team might get a shot at the big leagues later in the movie. Once the plot is exposed as fairly un-baseball related, the story becomes a bit cockamamy. Brewster stands to inherit $300 million dollars from his deceased great uncle, but only if he's able to spend $30 million in 30 days. Brewster does everything he can to spend the dough, including running for Mayor of New York City and hiring the New York Yankees to take on the Hackensack Bulls in a 3-inning exhibition game.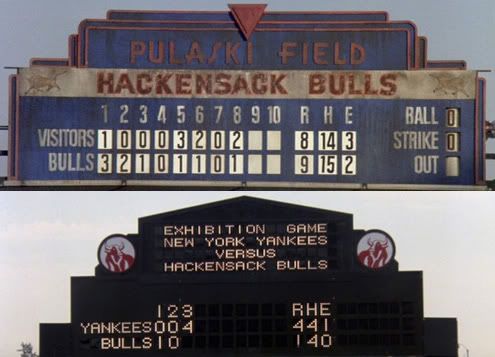 Brewster's Millions is one of those '80s films that seems to get lost in the shuffle. The film is mildy humorous, thanks mostly to John Candy as Brewster's friend, Spike Nolan. Candy was clearly not given the best material to work with but was still amusing as always. As the main character, Monty Brewster, even Pryor's performance was mediocre at best. The storyline isn't meant to be hysterical, but one would think that combining the comedic powers of Pryor and Candy on screen would equal gold, but it's unfortunately not the case. I'm in no way implying that there are no funny parts in this film, but just not as many as I had hoped.
According to IMDB, Jennifer Beals was up for the role of Brewster's love interest and financial advisor, Angela Drake, but the role ultimately went to Lonette McKee. McKee's performance was dull and the film could've used a female lead with some sort of spark. McKee and Pryor didn't have much chemistry at all and just the idea of Beals playing the role of Drake is much more enticing. I'm not sure why Beal didn't get the role, but after reading more about Beals' career, it seems to be a trend. She passed up the role of Appolonia in Purple Rain, and she was apparently the first choice to play Andie in Pretty in Pink, but lost out to Molly Ringwald.
Friday the 13th Part III's Gloria Charles in a Camden Braves Jersey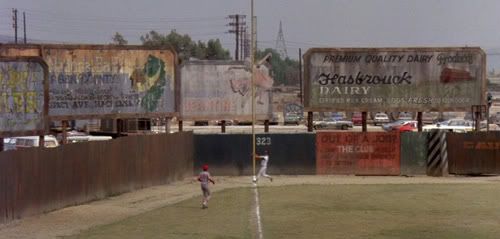 Billboards at Pulaski Field: National Bank of Bergen County and Hasbrouck Dairy
Also thanks to IMDB, the exterior shot of Torchy's Bar is also seen in 1979's When a Stranger Calls: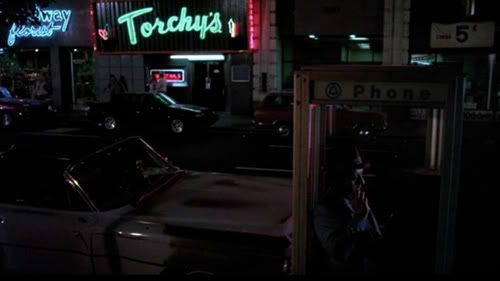 "…he was out drinking 'til 3:30 at a bar in Plainfield last night…"
Brewster's Millions offers various other mentions of New Jersey, Newark, and the fictional Hackensack Bulls baseball team. Look out for a hysterical cameo by Rick Moranis as Morty King King of the Mimics and Yakov Smirnoff as Vladimir the driver.