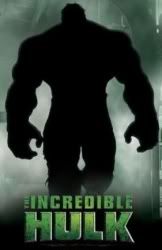 While many folks schedule their vacations to the Bahamas or Mexico this summer, I base my vacation time off release dates of super hero movies. It's something I've always done, even as a kid. Well, let me correct myself, we weren't lucky enough to be able to schedule our own vacation time when we were in school but I did it anyway. "Mom, Batman Returns comes out on Friday and I want to take off of school so can you take me?" Surprisingly, my mom was always supportive of that kind of thing. Even as I went through High School I never ditched class, I just had my mom call me in sick. Then my friends (who all pulled similar strings with their moms) and I went to the theater whenever a MUST SEE movie came out. Most of the time it was a Batman movie. You can just imagine how pumped I am for THE DARK KNIGHT! I've already scheduled my day off and booked a room in Atlantic City so I can see it in an IMAX theater. To a lot of you those plans might seem a little excessive just to see a movie. The sun, palm trees, a frozen cocktail…a Jedi crave not these things. Today my vacation day entailed a trip to the theater to see The Incredible Hulk. Here's the recap:
Like so many other people, I was not impressed with Hulk's last movie treatment in 2003. I was never an obsessive fan of the Hulk like I am with Batman, but I was a loyal fan of the TV show as a kid. That was the type of film I was hoping for when I saw Ang Lee's version. The latest incarnation starring Ed Norton as David Banner reached such a level of satisfaction for me that I was entirely impressed. Ed Norton and the rest of the cast (Liv Tyler, William Hurt, and Tim Roth) seemed like they rocketed straight out of the comic books and onto the screen.
A couple of my favorite scenes featured the interaction between Norton and Tyler who had such a natural chemistry. One scene involves Betty Ross (Liv Tyler), attempting to nurture the Hulk with her soothing voice while Hulk is going balls out throwing boulders because he just saw some lightning and heard thunder. "It's OK, it's only the rain…" she says. In that scene, the relationship between Kong and Ann Darrow come to mind. In comparison, Ang Lee's version seemed tragic while this rejuvenated Hulk evokes vitality. A Hulk film should not be dull and dreary and this film was the opposite and triumphed because of it. Thankfully, The Incredible Hulk maintainted the drama and action with occasional poignant moments.
Another scene that I adored, and actually laughed out loud, is a scene where David Banner and Betty Ross are taking a cab ride in New York City. The driver is completely reckless and driving like a maniac. Because they're getting dangerously bounced around, Banner is about to go ape shit. They get out and the ever protective Ross gets irate on the taxi driver kicking his car and calling him an "Asshole." I couldn't tell if her character was just trying to protect Banner from hulking up or if the filmmakers were attempting a social commentary on the uptight aggressive nature of New York City? If any place in the world makes you turn into a super pissed off 9 foot tall green monster it will probably be the New York/New Jersey area. Represent.
Fans of the TV series and comic book will not be disappointed because it seemed very much an accurate mixture of the two. You'll notice many references to the TV series such as Ferrigno as a pizza accepting security guard, Bill Bixby's on the TV in The Courtship of Eddie's Father, hints of the old theme song, and of course the Marvel staple Stan Lee is sipping a gaurana soda. Norton even begins to utter "You wouldn't like me if I'm…" I'll leave the rest to your imagination if you haven't seen it yet. You may even hear a "HULK SMASH!!!" thrown in for good measure and a hint at Leader as the next villian.
The film had an excellent pace and didn't drag, and the action scenes were skillfully created. And like the filmmakers promised, this Hulk film wasn't bogged down with CGI. Even though Hulk and Abomination were CGI, they looked totally realistic and not like a video game. Hulk especially looked awesome.
If you've read articles on the Internet about the film or watched any TV spots, they couldn't wait to spoil the Tony Stark cameo. I really wish it was a secret because seeing him at the end would've been more more of a surprise. But honestly, I was so wrapped up in the film that I totally slipped my mind that Robert Downey Jr. was about to drop in. How exciting will THE AVENGERS be? That one might necessitate a week long celebration, not just a day off!
So far this has been one helluva summer for movies. I'm traditionally let down by "summer blockbusters" but many such as Indy, and Hulk have blown me away. I can't imagine what THE DARK KNIGHT is going to do to me. It might make me Hulk up and SMASH stuff! Have you seen The Incredible Hulk yet? Did you enjoy it? I'd like to hear YOUR thoughts!