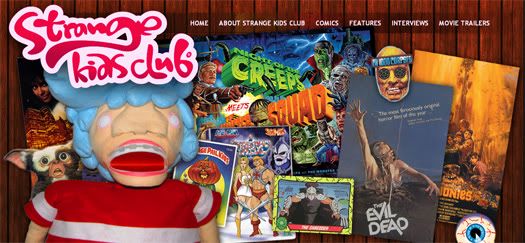 The ridiculously awesome blog,
Strange Kids Club
, invited The Sexy Armpit for a guest post! Click the link below to check it out!
In a short time Strange Kids Club has skyrocketed to the top of everyone's must read blogs, and for good reason. Following in the elite footsteps of sites like
X-Entertainment
, and Shawn Robare's
Branded in the '80s
, Strange Kids Club will appeal to all of you nostalgia freaks. Join the man behind the blog, Rondal Scott III, for his "horror infused blog of pop culture retro geekdom." Thanks Rondal!