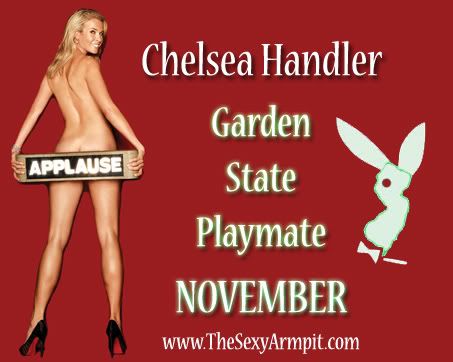 Seriously, the last time I watched E! network was when
Hal Sparks
was doing his short stint on Talk Soup. Usually I'm nauseated by the E! channel and all their newfangled shows they throw on the tube to see if they stick. Hey you there…aren't you that dumbass show that we all know is going to be cancelled after 6 episodes? A swift thumb up the ass of the
channel
button on my remote will make you disappear
real
quick. Personally, I'd rather watch
Vipers
starring Tara Reid, Corbin Bernsen, and a bunch of mutated snakes than anything on E! That's how I felt until a few months ago when I first caught an episode of
Chelsea Lately
on E!
and it was actually funny.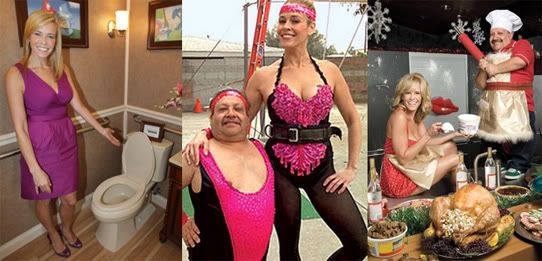 When I saw the promos for
Chelsea Lately
before its premiere a couple of years ago, I just figured Chelsea Handler was another schmucky female TV personality like Meredith Vieira, Dayna Devon, or Mario Lopez. Yeah, you read that right. I'm not going overboard or anything, and I won't write it in the sky, but I did find Chelsea Handler to be mildly to even moderately entertaining. Now, it's nothing sexist, so don't get your panties in a bunch, but statistically speaking, only a select harem of women can make me laugh. Here are a few ladies that I find particularly funny: Kristen Wiig, Ellen Degeneres, Phyllis Diller,
Suzy Soro
, Abby Elliot, Kerri Kenney-Silver,
Anna Lefler
, Jane Curtain,
Rita Rudner
, Michaela Watkins (…bitch please!), Nasim Pedrad, and Rachel Dratch. I'm sure there's more, but how many of these women can say they have spent time on the NY Times Best Seller list? In March, Handler will release her third book called
Chelsea Chelsea Bang Bang
. Damn that's a killer title.

To elevate her career that much more, and to make her stock soar with Google Image Search, Handler just recently showed up in
Playboy Magazine
. As I suspected, she didn't have the meat curtains to take it all off. Ahh well, all that matters to me is that she's vocal about hailing from Jersey. Yep, Chelsea Handler's bio on
her official Myspace page
confirms that she is the runt of 6 kids and she was "born in Livingston, NJ, to a Jewish father and a Mormon mother." So a big congrats to Chelsea Handler for attaining the elite distinction of being this month's Garden State Playmate, it is a title that I don't throw around nonchalantly. Anyone who can, at the very least, make me smirk, hang out with a mischievous little person (Chuy Bravo), and thwart me from shoving my thumb up the ass of the
channel
button is tops in my book.