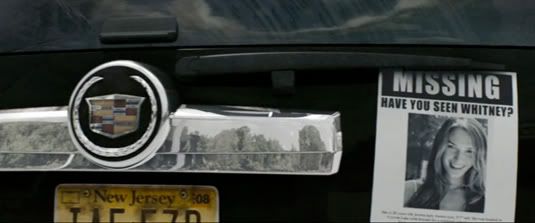 Nothing would have broken my listlessness upon hearing the news that one of my favorite horror franchises would be getting the goldigging Hollywood reboot. At that point, not even Jason Voorhees stabbing me through my brain couldn't have elicited a response from me. In fact, Jason himself could've launched himself out of Crystal Lake, jogged to my condo, crashed through my window, and took off his hockey mask and told me personally that Michael Bay would be bringing him to life once again and I would've shook my head somberly with a question mark floating over my head. I have to accept that remakes are and always will be a fact of life, and I have to take the good and take the bad like Tootie did.
That's right folks, we must gauge the threat level of all these ridiculous remakes, prequels, and reboots. My lack of enthusiasm level was at SEVERE when I first heard the news of the
Friday the 13th
reboot, but after seeing the film, the level dropped to a breezy blue which is merely referred to as GUARDED. What was one of the reasons for the decrease? Why of course it was the fact that the filmmakers didn't ignore
the original film's New Jersey roots!
Originally, I read on several websites that the new F13 would not be filmed in New Jersey, but in Texas. My mind conjured up the idea that this new version would reference Texas as the new home of Camp Crystal Lake, which worried me to the point where I didn't even want to see the film. It wasn't much of a stretch since the filmmakers may have wanted to pay tribute to Texas Chainsaw Massacre. I was appreciative when I saw the scene where the gang drives to a convenience store for some gas and munchies. Their black Escalade was all duked out in a couple of New Jersey license plates! I felt like 3PO after an oil bath.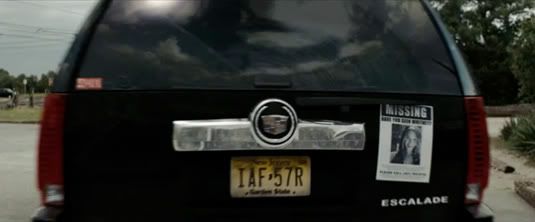 I can't speak for the legions of fans of Freddy and Jason, but personally I cringe at the fact that movies from my youth have been primped and given cute little bows like when the Cowardly Lion was turned into a sweet little girl after a makeover in the Wizard of Oz. What little bit of ferocity he exuded was depleted right at that moment. At one time, '80s horror franchises had more in common with the Scarecrow. After a while he kept losing his hay and stuffing, and if he didn't get re-stuffed he wouldn't survive. I suppose if Freddy didn't start wearing cool sunglasses on the beach, playing video games, and uttering cringeworthy puns that made Robin the Boy Wonder seem like he was doing amateur night at the Stress Factory in New Brunswick, NJ, then maybe the Nightmare on Elm Street series would've died after Dream Warriors. Jason Voorhees was the wiser of the two since he packed up his shit and went into space! He knew that only something that outlandish would spell certain doom for his series. While not completely horrible, 2009's Friday the 13th could have been more memorable, but it was a satisfying film, and it gave NJ the props it deserved.