1. After the first sneak preview episode of Green Lantern The Animated Series premiered, I admit that I wasn't sold on it. It only took another episode or two before I was completely hooked. Considering I'm one of the few supporters of the feature film with Ryan Reynolds you would think I just accept whatever DC and WB regurgitates to me. That's not the case at all, I am a life-long DC fan and I'm just glad other characters like GL are finally getting some damn exposure. I'll take what I can get since fans like me have waited a lifetime to get movies and shows that don't feature Batman and Superman. The GL animated series just keeps getting better with each show. Now I'll get to my point: here's a list of characters that I'd like to see action figures made of based on the GL animated series (in no particular order) – 1) Bleez 2) Aya and 3) Star Sapphire. (Notice they are all women, aside from a female robot.) I also want a Zilius Zox figure and I'm fully aware that there's a DCU Action League Figure of him, but I fear if I get him I will want to start collecting all of them.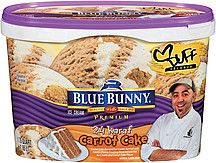 2. Cake doesn't really appeal to me all that much. The saying "Let them eat cake" falls on deaf ears in my world, that is unless it's Carrot Cake! Carrot Cake has always been one of my favorite desserts and for some reason it seems so much more prevalent nowadays. I see it at the buffet at Harrah's in Atlantic City and on menus all the time. It took a while, but Carrot Cake is finally getting it's due. The mark of it's official "arrival"on the dessert scene is that it now has it's own ice cream from Blue Bunny. I have conflicting feelings about this. On one hand I lost my mind with excitement when I saw the commercial for Carrot Cake ice cream, but on the other hand I am pissed off beyond belief because it's only available in stores more than 20 miles away. I really want to try it so I'll probably be taking that ride soon! Check it out here at the Blue Bunny site. Next, I hope they have Sexy Armpit Cake flavor.
3. The less than stellar reviews are not going to keep me from going to see Dark Shadows at some point this weekend. I know Tim Burton seems to make the same movie every time and Johnny Depp is as over the top as ever, but that's the sort of stuff I like. Nowadays Burton really seems like a one trick Pony and to an extent so does Depp, but ultimately what they create onscreen never fails to entertain and that's really the point. A nice light gothic diversion will do the trick.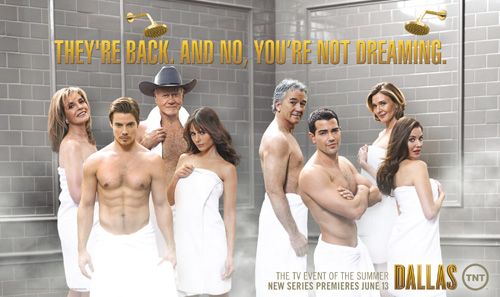 4. Even though I'm a Jersey boy through and through, I'm going to be a super happy camper on Wednesday June 13th. At 9 PM that night, the continuation of DALLAS on TNT will premiere. If you think it's just some old cheesy night time soap opera, think again. Naysayers probably never even watched it. It's my favorite show of all time and I rewatched all the episodes on DVD as they were released. When I was a kid, DALLAS was event television. Life stopped when DALLAS was on. From the early reviews posted on Ultimate Dallas, it may be just as awesome as it used to be. If you're a female reading this and you are going to check it out, there's Josh Henderson and Jesse Metcalf for you to look at and for the dudes, there's Jordana Brewster and Julie Gonzalo to drool over. Everybody wins. Plus, there's lots of cameos from original cast members…now that calls for a bourbon and branch!
5. I'm a sucker for Roller Derby and coming up on June 9th at Asbury Park Convention Hall, The Jersey Shore Roller Girls have a bout referred to as DERBY WARS! It's like Star Wars, but with Roller Derby. Actually, it's not just an excuse to use the Star Wars font on their poster, they are actually having real live Stormtroopers at this bout! At this event you'll see the Murder Beach Militia take on the Right Coast Rollers. It's a really fun night out and the girls hang and take pictures with everyone after the bout. For more information go to www.JerseyShoreRollerGirls.net.