[youtube http://www.youtube.com/watch?v=u2aMsp3FBcM?rel=0]
Jason Voorhees Birthday is June 13th, 1946
Jason Voorhees must totally feel like Samantha Baker in Sixteen Candles. I forgot today is his birthday. There's just been a lot going on and sometimes, as people get older, things like this pass us by. I'm going to make it up to him with a post of badass birthday cakes in his likeness! Thanks to user zackzander50 for the video above!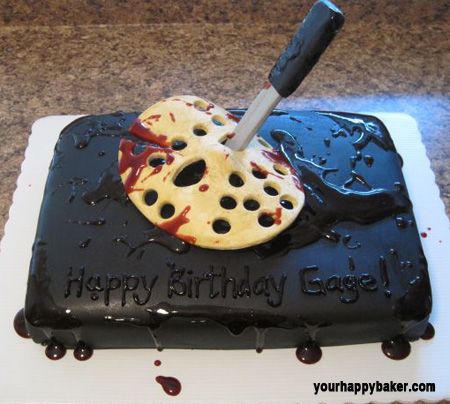 Looks like the folks over at that blog won't be getting hacked up anytime soon!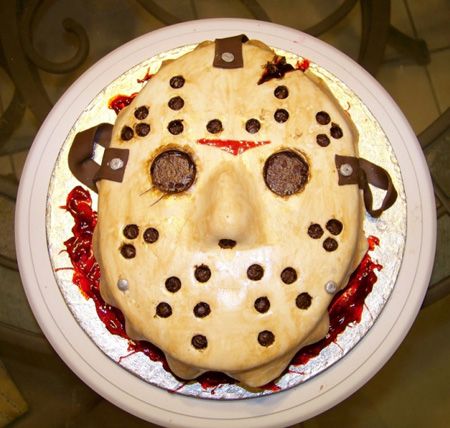 I found this one on Tumblr but there was no credit given, so if it's yours please let me know! 
AWESOME JOB! Jason and his mom will be quite pleased. 
There's also a red velvet Jason cake posted over at I Really Like Food, which isn't as good as the others, but still cool. So, happy birthday Jason! I really hope we see you on the big screen again soon. Maybe even in IMAX?